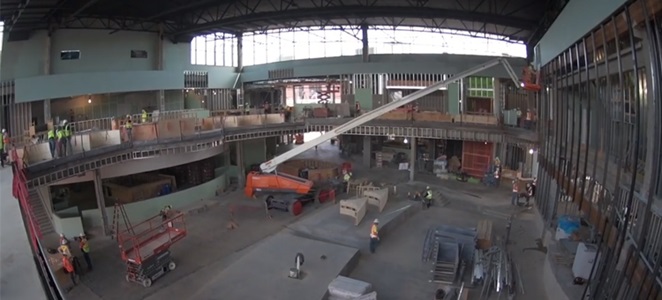 Wanna work for Troy Aikman or the Texas Rangers? This could be your chance
If you want to work at Arlington's newest attraction, this could be your opportunity.

Texas Live!, the $250 million entertainment complex, is looking for workers.

Before it throws open its doors in August, it needs bartenders, servers, cooks, music entertainment specialists as well as sales, marketing and promotional managers.

On Wednesday from 2 p.m. to 7 p.m. a hiring event will be held inside the All You Can Eat Porch at Globe Life Park.

But applicants must pre-register here.

Texas Live! is a partnership between the Rangers, The Cordish Companies and the City of Arlington.

It will include 200,000 square-feet of space and a 5,000-capacity outdoor event pavilion. It will include 1,000 permanent jobs. It will sit just feet from the Rangers future home, Globe Life Field, and withing walking distance of AT&T Stadium.

Among the attractions will be Troy's, a restaurant/beer hall that bears the name of the NFL Hall of Famer.
View article online here.